Advice from Creators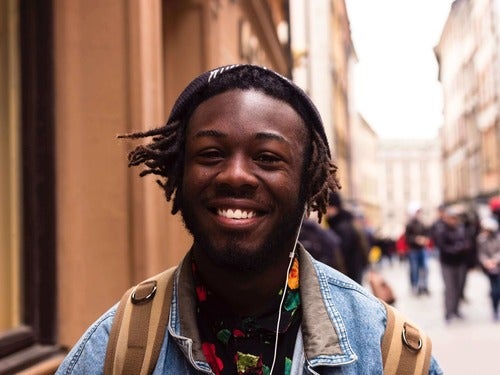 Each day, there are tons of cool and exciting things happening on Wattpad. Stories being published in print, big-screen movie adaptations, and more! But one of the greatest resources you'll find here is our global community of inspiring writers and readers, committed to the art of the written word.
Wattpadders are always there, ready to support one another in crafting the best stories imaginable. We've collected writing advice from a few Wattpad Creators on all things productivity, writer's block, and finding inspiration.
Use outlines to stay productive
"My best advice for staying productive is to know what comes next in your novel! Using outlines and different plotting methods helps prevent you from hitting writer's block is a tremendous help. Not only does plotting help, but so does writing at least a little bit every day, even if it is only 50 words."
- Anna Steffey, creating on Wattpad since 2016
Take a plot nap
"Going for a walk, creating a mood board, rereading previous chapters, or taking a plot nap (trademark pending). A plot nap is like a normal nap but instead of sleeping, you run through the next scene or chapter of your novel and play out all the possible scenarios and dialogue until you wake up with a HUZZAH moment."
- Liza Lewis, creating on Wattpad since 2020
Create a writing schedule
"I would suggest creating a schedule. Also keep in mind that schedules can be altered. You don't want to stress yourself out! If you need a break from writing, then take it. Despite being a pantser, I enjoy having a schedule. Balance is a requirement if you want to be a successful writer. You need time for self-care, exercise, and socializing."
- ReAnne Kennedy, creating on Wattpad since 2016
Don't beat yourself up over writer's block
"Every writer will suffer from writer's block at some point, so don't beat yourself up. However, it's important to take action so we can gain momentum again. Rereading a few chapters of the stories I'm working on, listening to a playlist of my stories, taking a little break, changing my writing environment, eliminating distractions, and brainstorming ideas in bullet points are some things I do to get out of my funk sometimes."
- Celeste A. Brook, creating on Wattpad since 2015
Make a ritual
"What helps me stay productive is a routine! Having set writing times or rituals like making myself a cup of tea and putting on my writing playlist is so helpful when it comes to getting myself to sit down and write. Also, rambling about my projects to other writer friends!
- Philline Harms, creating on Wattpad since 2016
Set regular writing time and word goals
"Don't wait for inspiration because it might never come. Instead, try to get into the habit of setting aside regular writing time - whether that's once a day, or once a week - and stick to it. Consider setting yourself word goals too - 100 words a day, 5,000 words a week, whatever works for you - but don't feel you have to match other people's goals. Every writer works at their own pace."
- Bella Higgin, creating on Wattpad since 2013
Try new things often
"I try to keep myself inspired by going out and trying new things often. Doing stuff I've never done before is where I find I gather the most inspiration. Write what makes you excited to read, not solely what you think other people will want to read."
- Hudson Miller, creating on Wattpad since 2017
Push yourself
"Keep on writing even if you don't feel like it. You won't be able to accomplish anything if you keep on postponing to the time you're ready. That will only invite writer's block."
- Neilani Alejandrino, creating on Wattpad since 2012
Write stories you're passionate about
"Our tips would be to write stories that you're passionate about telling, so that's easier to stay motivated, and to try to find a way to learn from every bit of feedback or critique that you can. Even if it's not necessarily worded in the most kind or helpful way, there's almost always something that we can take away from criticism, and improve on as storytellers."
- Alix and Nick Hicks, writing on Wattpad since 2018
Look for inspiration
"One way I try to overcome writer's block is to reread favorite books or rewatch favorite shows and movies. I also like to find quotes on Pinterest that speak to me. I hold onto the most inspiring thoughts and feelings from books, shows, movies, and quotes that match the tone or message of the scene that I'm having trouble working through. I then focus on adapting and revising this inspiration in a way that can help push my character arcs and plot forward."
- T.A. Fan, writing on Wattpad since 2020
Understanding your story analytics on Wattpad
Next