Finding your genre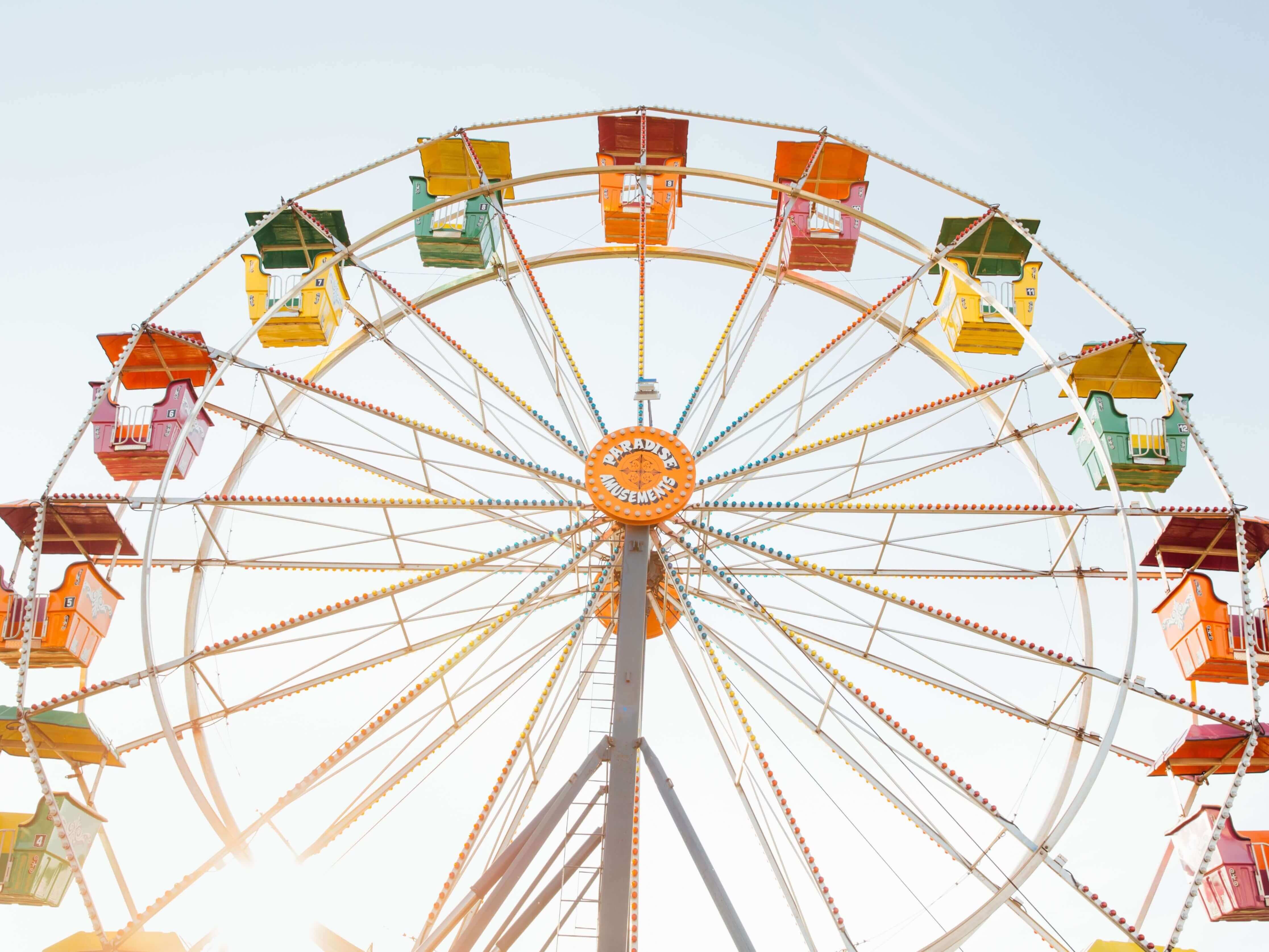 It can be difficult to decide what kind of stories you want to write, but it's important to categorize your story to help readers find it. Genres help us classify and understand stories based on similar themes and aesthetics that the genre categories encompass. Readers choose genres because they know what they're getting and that they'll be entertained in the ways they want to be. In this article, we'll uncover a few tips on finding your genre and discuss the options you have on Wattpad.
Write what you (and your audience) love
From cozy mysteries to LGBTQIA+ meet-cutes, to technothrillers and cyberpunk fairy tales, your story has an audience on Wattpad.
Writing in the genres you love to read is a great place to get started. If you love your characters, plot, and setting, they will come much easier to you and you'll want to spend time developing them. Another tip is to take the time to test out a few different genres. For example, try writing the first chapters or a few different short stories in dissimilar categories. Then, analyze what you enjoyed writing the most.
Don't forget to think about your audience. It's important to consider who will be seeking out your book and reading it. Are you targeting teenagers or middle-aged women? Make sure you understand and target the audience you're writing for.
Finding out what you are good at writing can take some time, but trial and error will eventually help you find your niche. In the end, you can choose the genre where you have the most fun—the one that feels right for you.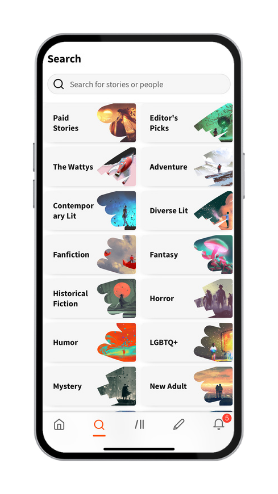 Content categories
At Wattpad, we encourage you to write the story you love. There are many different genres (content categories) for you to choose from as a creator. On Wattpad, you can also further define your story using tags that are reflective of your themes and subgenres. While not all stories fit neatly into these genre categories, below is a base understanding of each content category on Wattpad so you can best align your story for discoverability.
Action/Adventure: Risk, danger, and excitement inform adventure fiction, which focuses on a particular challenge, quest, or journey that the protagonist must go on and successfully complete. Example: The Rider's Legend by @SaoiMarie.
ChickLit: A form of fiction concerned with the struggles of modern womanhood. While romantic elements often exist in ChickLit, stories typically focus on the woman protagonist's relationships with friends or family. Example: The Florist and the Pastry Chef by @reannekennedy17
Fanfiction: Fanfiction is writing that remixes characters, places, or plots from existing narratives (popular books, TV shows, movies, games, comics, etc.) to tell original stories. Fanfiction can expand the story world or take known characters in completely new directions. Example: tempted by @kyupikoo
Fantasy: A form of fiction which takes place within an alternative world—an imaginary realm wherein magical and supernatural forces pervade. Fantasy stories explore archetypal truths and experiences or an ordinary protagonist, as they embark on an extraordinary quest. Example: The Otherworlders by @paulapdx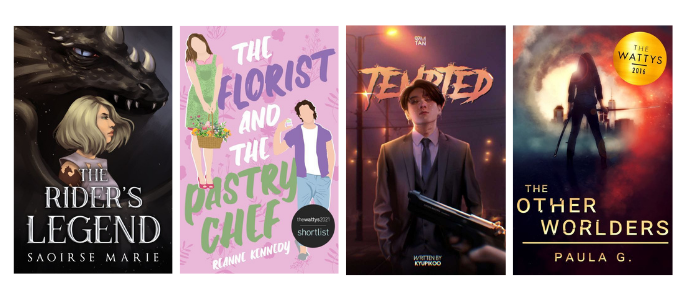 General Fiction: Focuses on the everyday experiences and conflicts of a protagonist, usually an adult, with detailed characterization and background. It's sometimes called contemporary fiction.
Historical Fiction: Typically recounts a famed event of the past or a memorable, recognizable time period as experienced by fictional characters. It may also describe a historical figure that must deal with a variety of imagined situations, and allows the reader to live and learn history. Example: The Invincible Summer of Juniper Jones by @keyframed.
Horror: A form of fiction that intends to scare or disturb through a protagonist's experience with an uncanny or menacing force. Example: Hollow by @ShaunAllan.
Humor: Seeks to entertain and amuse with fun, fancy, or ridiculousness, while simultaneously constructing a narrative that resonates with the reader. Example: The Bro Code by @joecool123.
Mystery: Features a protagonist who investigates a crime, problem, puzzle, or some sort of unknown. These stories encourage the reader to actively engage in solving the mystery for themselves and require them to pay careful attention to clues, suspects, and evidence presented. Example: Dead If You Do by Kate North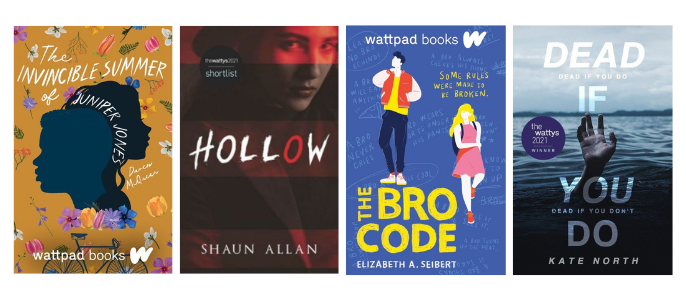 Non-Fiction: Writing that focuses on real events, people, and experiences. This genre includes memoirs, travelogues, biographies, and business advice. Example: How to Write Stories People Will Love by @Zoe_Blessing
Paranormal: A form of fiction that occurs in a modern-day setting, but contains creatures or happenings that are beyond the scope of normal scientific understanding or normal human experience. Example: Mermaids and the Vampires Who Love Them by @BrittanieCharmintine
Poetry: Employs rhythm, language, rhetorical devices, and figures of speech to convey an imaginative, emotional experience. Poetry contrasts with prose or everyday writing, and often uses elaborate diction and figurative language which conveys deeper meaning. Example: Pieces of Me by @ShaunAllan
Romance: A form of fiction that traces the growing relationship between two individuals and, oftentimes, the struggle to reconcile their differences or their pasts. Example: Office Affairs by @tessalovatt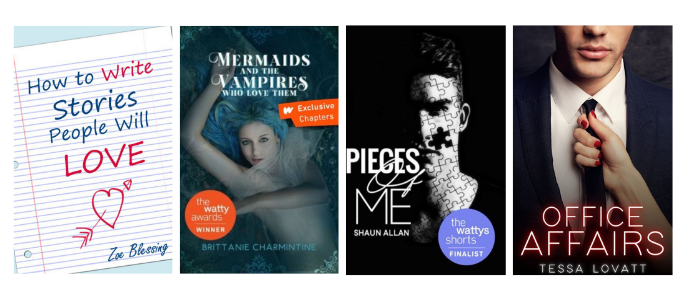 Science Fiction: Usually revolves around a futuristic or space-age world wherein imaginative scientific and technological innovations are possible within the story's established laws of nature. Example: The Famoux by @famouxx
Short Story: Works of brief narrative prose, which usually focus on a limited number of characters and a single, decisive plot incident. Example: The Morning Train by @Hezeru_Nutz
Spiritual: Spiritual fiction often involves a protagonist who embarks on a journey of self-reflection and self-actualization, which includes spiritual, not necessarily religious, experiences.
Teen Fiction: Traces the ins, outs, ups, and downs of growing up through the emotional, physical, and social experiences of a teenaged or young-adult protagonist with whom readers identify. Example: Swallow by @Pixee_Styx
Thriller: Focuses on uncovering mysteries, but moves at a faster pace than mystery fiction and is driven by action, tension, excitement, and violence. They are often sensational and involve larger-scale criminal offenses with high stakes. Example: Natalie's Diary by @KeriHalfacre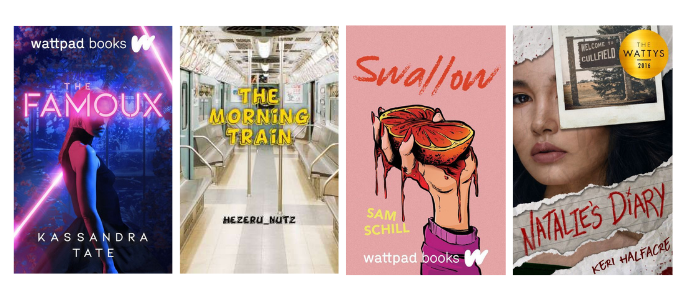 Vampire: Focuses primarily on the subject of vampires who feed on living creatures in order to survive. Modern interpretations of vampires often reimagine the fanged bloodsuckers as more nuanced and complex entities. Example: Lucius by @cosmicgh0st
Werewolf: Focuses primarily on the subject of werewolves or other human/beast forms from folklore and monster myths. Werewolf fiction often includes lycanthropy—the supernatural transformation of a human into a wolf—and its repercussions. Example: Bite Me by @stayonbrand
Random: Not every work of writing easily fits into these categories, and we are fully aware that these content categories may need to change over time. Until they do, we have included a "Random" category to capture writing that lives outside of these defined genres.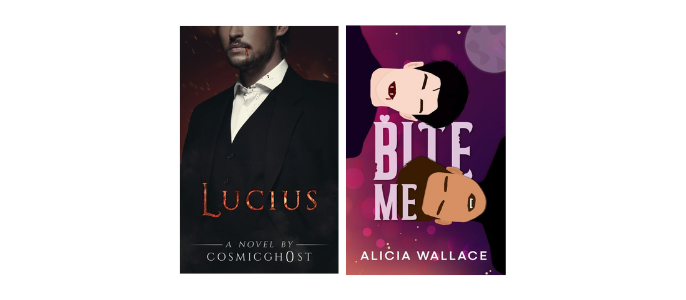 Advice from Creators
Next