How to publish your first story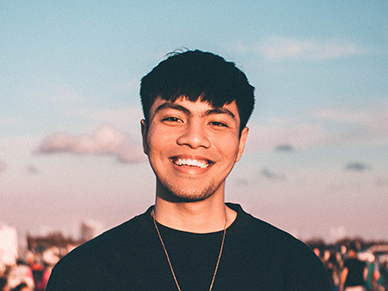 You can share your story with the world at any time, from anywhere on Wattpad! This article will help you understand the steps you can take to publish a simple or elaborate story on Wattpad. You'll also learn about the options available to make your story understandable and discoverable.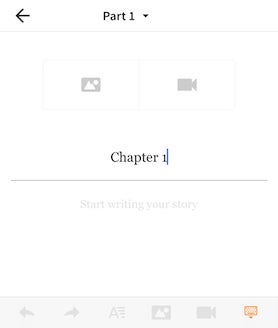 Creating a story
You can choose to create your story in parts or in full, and with as much or as little detail as you'd like. Many writers like to publish their stories in parts, as this allows them to gain great feedback from readers along the way. You will be able to publish stories once your email address has been verified. A few quick tips:
While creating your story, please ensure that it meets our Content Guidelines
It isn't possible to upload text files, like PDFs or Word Documents, onto Wattpad
Always back up your writing off Wattpad so you have your own version of your story
Formatting your story
Every story is unique. To showcase this, it can be fun to play around with different font styles and alignments to personalize your story. On the writing page, you can bold, italicize, and underline your text, as well as adjust it to the right, left, or center. It's not possible to switch between fonts when writing your story, but your readers will be able to read using the font they prefer by changing their own reading settings.
Customizing your story details
Story details are options to customize your story and help make it more discoverable. They include:
Title
Description: Stories with descriptions get 100x more reads than one without! Write a short description that will excite your readers and hook them in.
Category: Helps us understand more about your story and classify it by genre.
Tags: Adding 10 or more tags can help increase discoverability. Tags should be a word or concept, reflective of your story's themes and subgenres. Learn more here.
Language: Fill in which language your story is written in to make sure it reaches the right readers.
Copyright: Let others know if this story is just yours, or if anyone can repost or remix it.
Rating: Rate your story appropriately to ensure a positive reading experience for your readers with no unwanted surprises.
You can change and modify these at any point—learn how.
Adding story features
Story features can help both readers and Wattpad better understand your story. They include Story Notes, time setting, target audience, main characters, dedication, and external links. Learn more about adding story features on Wattpad. Please note that these features are currently only available on the Wattpad website.
Adding a cover and other media to your story
Adding a cover to your story helps to personalize it and encourage users to read it. Learn all about creating a cover in Covers 101.
Wattpad also allows you to add pictures and videos to your stories to help bring them to life. You can add header media, which appears in the header of the story part above the text, and inline media, which appears in the text of the story part.
Marking your story as complete
When you've finished writing a story, you can mark it as "Complete" to let others know that your story has ended. This can help you reach a wider audience, as some users prefer reading completed stories. It may also make your stories more discoverable, since stories can be filtered by a "Completed" status in the search bar.
Publishing your first story is a very exciting accomplishment. Good luck!
Wattpad writing essentials
Next