It's been four years since you all joined us in Toronto for WattCon 2018. Four years since we were able to get together over a shared love for storytelling and community building. We need our online community now more than ever—and this year, we're calling all Wattpad Creators (and voracious readers!) to experience it in person at WattCon 2022.
On Saturday, November 19th, we'll gather at the Loews Hollywood Hotel in Los Angeles, California, to connect, get inspired, celebrate the Watty Award winners, and so much more. (And don't worry, you can attend virtually, too.)
Grab your in-person or virtual WattCon ticket today! We can't wait to see you there.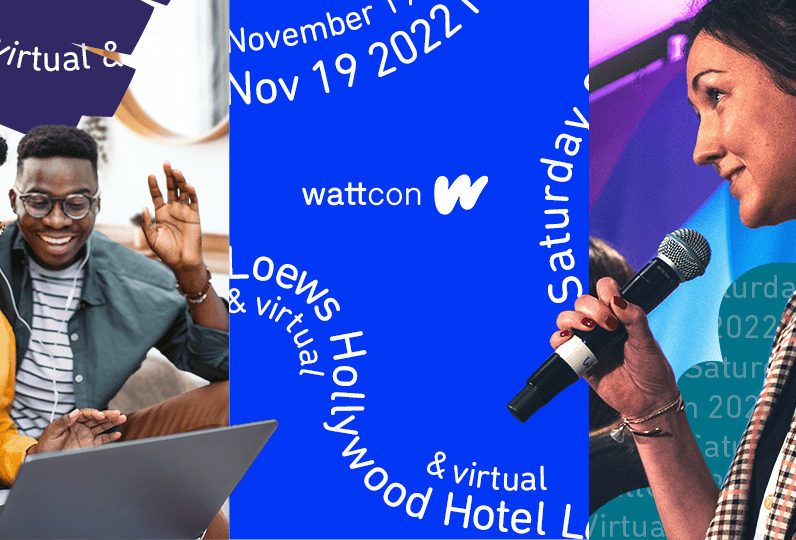 If you're not sold already, here are 5 reasons you need to be there:
1. Meet your favorite Wattpad Creators
Always wanted to meet the brilliant minds behind your favorite Wattpad stories? Itching to pick the brains of the ones who brought you stories like After, Through My Window, and How To Be the Best Third Wheel? WattCon 2022 is your chance to meet Wattpad superstars like Anna Todd, Ariana Godoy, Loridee De Villa, and more. And don't forget to bring a copy of your favorite book to get it signed!
2. Attend in person or virtually
We've always been about democratizing entertainment and bringing the best stories to you, no matter where you are—the same goes for WattCon 2022. We don't want anyone to miss out, so we're making the entire WattCon experience in person and virtual. That means you'll be able to benefit from all the incredible sessions, workshops, panels (in both English & Spanish!), networking, and celebration no matter where you are in the world.
3. Strengthen your skills
Helping writers thrive is kind of our thing, and WattCon 2022 is a great opportunity for you to strengthen your skills, hone your craft as a writer, and learn how we can help you grow your career. We have a planned day full of genre-specific workshops, Wattpad staff panels, and seminars on how to sell yourself as a creative and finesse your skills. Plus, you'll have the opportunity to listen to how Wattpad's top Creators got to where they are today. If you're looking for inspiration, motivation, and concrete tips, WattCon 2022 is where you'll find it.
4. Leave with inspiration and confidence
There's something to be said about the power of coming together. Whether you attend in person or virtually, there are so many opportunities to connect with your peers, ask questions, and build on your skills as a writer. It can feel isolating writing alone—WattCon 2022 is a reminder that you're never alone in your process. You'll leave feeling inspired, motivated, and empowered to take full control of your writing journey. We're just honored to be on that journey with you!
5. Celebrate all your achievements!
The cherry on top of the day is the ultimate celebration of all the work you've done this year—the Watty Awards! The Wattys are a celebration of community and what it takes to dedicate yourself to your craft, and you have a lot to be proud of whether you submitted a Wattys story or not. Winners will be announced LIVE this year (in English & Spanish!), so you won't want to miss out.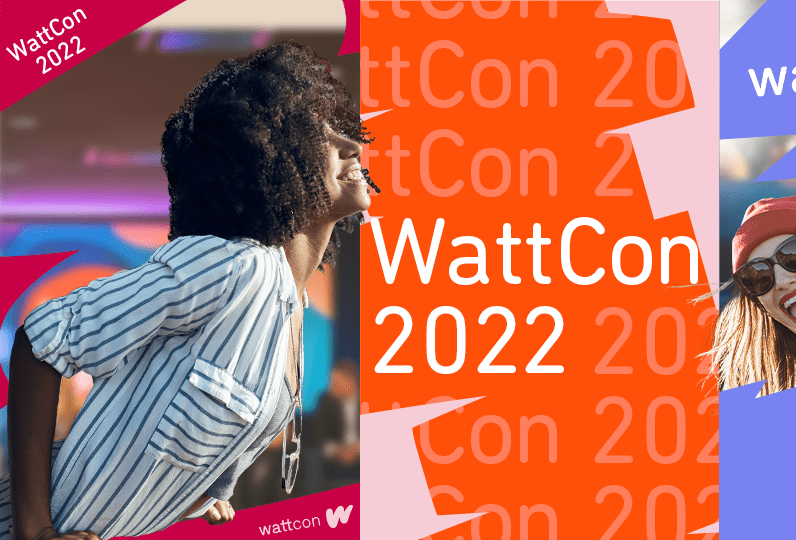 Looking to get a headstart? Learn more about getting started on your Wattpad journey and the foundations for success!