Engaging with your audience on Wattpad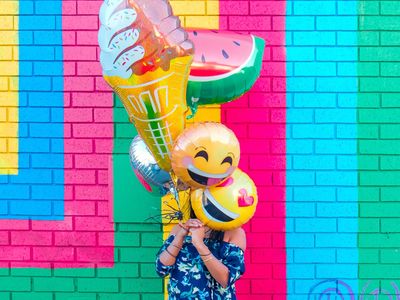 Wattpad is not just a collection of stories; it's a community that thrives thanks to engaged readers and writers like you. As a creator, it's important to have an audience because they offer feedback, help get your work exposure, and validate your writing. If you're looking to amp up your engagement on the platform, you've come to the right place.
Be an active community member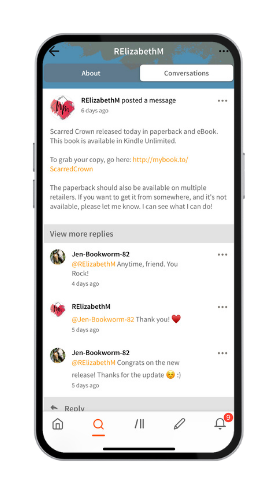 Building a fanbase as a creator takes time and effort. A good place to start is by utilizing the social aspects of Wattpad. Bond over stories with other users by:
Reading and voting
Leaving meaningful comments
Commenting on other users' Wattpad conversation boards
In addition to being an active member of the community by reading, voting, and commenting regularly, you have access to a few more ways to engage with others on the platform as a Wattpad creator. You can thank readers for adding your story to their Reading List, and make the message personal so they know you really care. You can also enter writing contests, which will both improve your writing skills and help you gain exposure.
Putting yourself out there and being social can make a big difference in helping people find your story.
Respond to comments
Let's dig deeper into commenting! We mentioned above that you should leave comments on other stories, but you should also engage with the comments readers leave for you.
Your readers can leave comments on a particular part of your story, or the overall story for you and other readers to see. Responding to comments is a great way to show your readers you appreciate them—it makes them feel special and can encourage readers to leave more comments on your stories.
Participate in conversation boards and share announcements
Your conversation board is visible to anyone who visits your profile. It's a place where you can share your thoughts or engage in public conversations. You can post messages on your own board, post on other Wattpaders' boards, or reply to messages on boards. Many writers use this space to ask their followers questions, talk about what they're up to, or share life events.
When posting a message on your board, you will have the option to announce your post to your followers. If you check this box, every Wattpadder who follows you will get a notification about your new announcement. Please note that you can only post up to 3 announcements per day.
Private messages
You have the ability to send private messages to other Wattpadders. This message will only be visible to you and that user. Messages appear in a private conversation stored in your inbox. As a creator, you can use this space to reach out and thank new followers, show appreciation to those who have just added your book to their Reading List, and connect with your super fans.
Creators 101
Main