Navigating Wattpad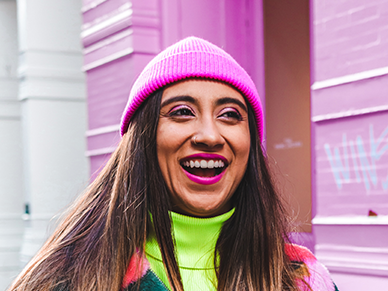 Now that you've learned what Wattpad is and what makes it a great place for creators, you can download the app and create your account, and get ready to explore Wattpad! Please note that every account requires a valid and verified email address to access all elements of the app and website.
Navigating the five tabs
Home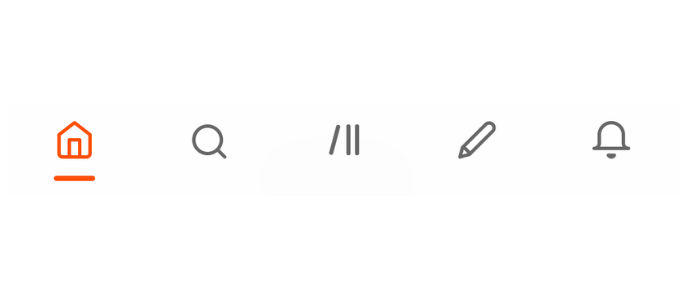 Your Home (also known as the Home Feed) is where recommended stories appear. Recommendations are made on many different algorithms, but are primarily impacted by the stories you have been reading. You can adjust your content preferences by clicking on the toggles icon to turn off certain types of stories and tags.
Search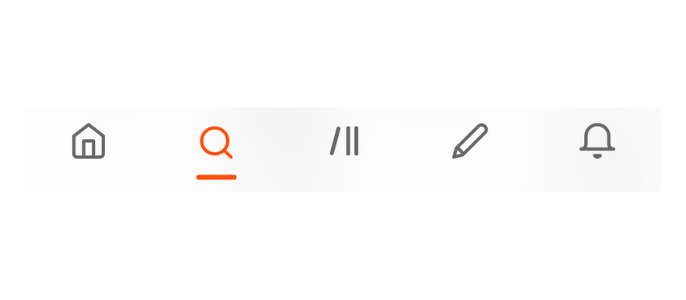 If you want to dig deeper into Wattpad's huge collection of stories, head to the search bar. Here, you can search for stories and other creators you might have already heard of by searching story titles and usernames. You can also browse through topics or tags using the '#' symbol. If you see a story you're interested in, you can add it to your Library, Archive, or one of your Reading Lists.
Library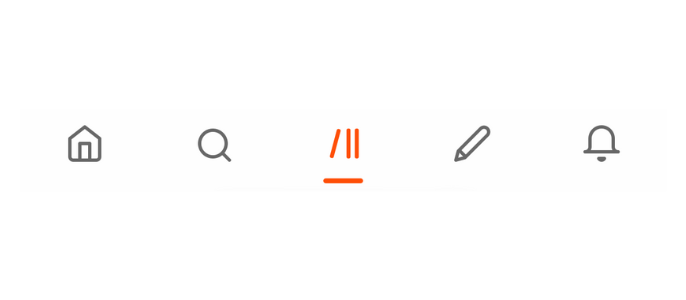 Your Library is a way to stay updated on your favorite stories and keep track of all the ones you're interested in. It's private to your account and cannot be seen by anyone else. Learn more about managing your Library.
Write

As a creator, you'll spend lots of time in the Write tab. Here, you can create a new story or continue writing one you've already started. You'll also find a link to our helpful writer resources and more information about writing on the platform. Learn more about publishing your first story.
Updates

Access your notifications and messages in the Updates tab. Here, you'll receive notifications about comments, announcements, private messages, story updates, mentions, and new followers. You'll also find your messages inbox, which holds private conversations only visible to you and another user.
Getting connected
Next