The 2022 Watty Awards season is coming to a close—meaning this year's Wattys shortlist has just been announced! Congratulations to all shortlisted stories. The round up of reads is just too good to keep to ourselves, so we're sharing a few team favorites below.
Remember, you can watch the Wattys Awards LIVE on November 19th at WattCon in Los Angeles or by attending the event virtually. Get your WattCon tickets. A reminder that all virtual panels will be available in both English and Spanish, along with an in-person panel in Spanish with English translations.

Plagium by @HaileyMorrisonBooks
A steampunk adventure forall to enjoy!
Tracey Higgenbottom, Mr. Porter's witty assistant, finds herself at a dead-end when constables dismiss a case of his possible kidnapping. With the unexpected help of a spunky adventurer, a chimney sweep boy and his sister, and a reluctant records keeper, she suddenly finds herself on the hunt for Mr. Porter herself. When she starts searching too deeply, however, matters complicate beyond her expectations.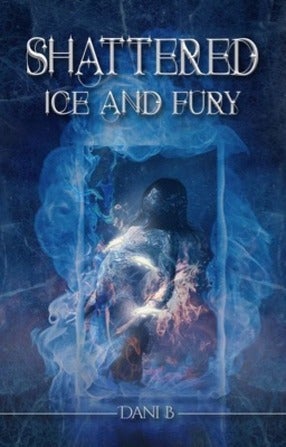 Shattered Ice and Fury by @DaanniiB
When Celeste Orelle and her two closest friends try to avoid getting caught trespassing, they accidentally wind up in a world of magic, cruel kings, charming princes, and gods of light and dark. They quickly learn that this is no coincidence, and Celeste must struggle with the responsibilities that are suddenly thrust upon her as the sleeping power of the gods within her own soul awakens. As she learns the truths behind her new power and her friends are forced to adapt in order to survive, they wind up thrown into a war between the light and dark of a world that ends up surpassing their wildest dreams.
Add Shattered Ice and Fury to your library

King of Dust by @tycho_dorian
Darius Starbán, disgraced King of Starkovia, joins up with Demon-Spawn Inquisitor Urien, his ex-boyfriend and wealthy aristocrat Yra, and new friend Astrid as they tromp across the countryside fixing Darius' 400-year-old messes and finding a cure for Darius' vampirism.
Based roughly off a Dungeons and Dragons campaign.
Add King of Dust to your library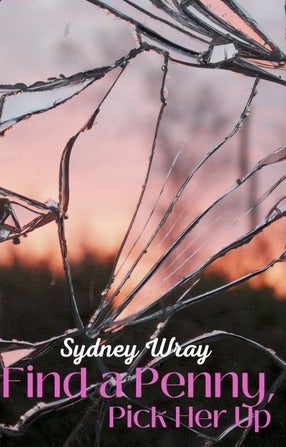 Find a Penny, Pick Her Up by @sydneywrayy
Hampton smiled sheepishly, nodding. "Sorry. Can I have your number?" I froze. Forward much? Had I not just met this kid less than five minutes ago? My lack of a poker face made him laugh an awkward laugh, looking to the side as he ran a hand through his hair. It looked soft.
"Sorry. I didn't mean it like that," he said. "I just don't know anyone, and you'd be the first person I've met so far."
I stared, struggling to understand the dilemma. There were four hundred and one other students, and judging by the reactions this morning, I didn't think he'd have any trouble finding friends.
"You don't want to be friends with me," I said, readjusting the straps on my backpack and looking into his eyes. He raised an eyebrow, thrown off.
"And why is that?"
I eyed a group of girls nearby, who watched us and whispered to each other. I would bet money to guess what they were saying; he's talking to her? Does he know what she did? I'll tell him myself. They were right - he would know sooner than later.
"Trust me on this one." I managed a waverly smile, backstepping and walking towards my bike. My bag felt heavier and heavier with each step I took. I knew he was watching me. I could feel it. I could also feel the group of gossiping girls watching me, probably retelling the story I knew too well to themselves. I took a few bounding strides to Shirley, my bike, wishing I could tell them that no one knew how messed up I was more than me.
Add Find a Penny, Pick Her Up to your library

These Wounds Bleed Black by @ElijahCole11
Chase Witherson can't seem to enjoy life to the fullest.
Despite living a teenage life by day, and upholding the dark superhero alias—Ghostshadow—at night, all of those 'festive feelings' are worn on the surface. Never mind those routine night terrors, his age-old flip phone, or the eerie dark figure that keeps stalking him every afternoon, Chase can't shake the thought of his parents and the brutal tragedy that took their lives a mere decade ago.
And his greatest fear? Living alone and broken like this, forever.
After a deadly blackout exposes the existence of a hidden time machine, he takes it upon himself to alter his past to save his home. But, rather than return to a land he'd hope to love, Chase enters a terrifying new realm where nothing is as it seems, while a darker, more sinister catastrophe is already rising to the spotlight.
Threatening to kill everyone he had just sworn to protect.
Add These Wounds Bleed Black to your library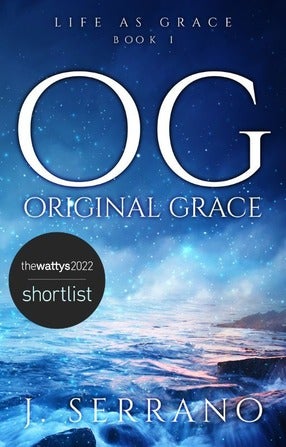 OG - Original Grace by @jserranowrites
For a thousand years, Grace lived amongst vampires. They became her family, but they could not tell her where she came from. She knew she would need to leave them to look for the truth, but she never expected that someone would be looking for her, too. Ending up on charges before the Council of the Divine certainly wasn't in her plan.
Buckle up and enter a beautiful world of science fiction and fantasy which explores the concepts of loyalty and unyielding love in mythical proportions. This is just the beginning...
Add OG - Original Grace to your library

Heretic of the Nile by @chromatix
Mereneith is a junior crystal keeper at the Temple of Ptah, the greatest of the temples located within the capital of Memphis. Bored with the mundane job growing and maintaining the Ak'heka crystals-the kingdom's prized energy source-Mereneith secretly pockets scrap pieces for her own research, her wild imagination conjuring endless possibilities for the Ak'heka crystal technology.
When Mereneith's mentor is found dead in a temple well, leaving behind only a cryptic message, she sets out on a mission to uncover the truth behind his death. Accompanied by the fourth prince Kha, son of Pharaoh Sneferu and forerunner to inherit the throne of Upper and Lower Egypt, Mereneith's quest for justice lands her in the middle of a political storm, where one wrong move could spell the end of the empire - and her own life.
Heretic of the Nile is Book One of the Sands of Giza Trilogy, a speculative historical fiction series that explores the origin of the Great Pyramid of Giza.
Add Heretic of the Nile to your library
Start adding these exciting shortlisted stories to your library, and be sure to check out all of the 2022 Wattys stories that made the list.
Want to learn more about what it takes to be part of Wattpad's largest annual writing contest? Get the details on the Watty Awards.