Wattpad Creator Chantelle (@goldmelanin17) has been writing on Wattpad since 2017. She is known for her Complete Me series. The views and opinions expressed in this article are those of the author and do not necessarily reflect the views and opinions of Wattpad corp. or affiliated companies.
One important key element for me when reading or writing a book is the representation of diversity. At 16, when I first started reading on Wattpad, I noticed that there weren't a lot of characters that represented me as a person. Although I enjoyed reading many of the amazing books on the platform, I wanted something I could relate to along with many others, being a person of color (POC). I started reading fanfiction before I began to delve into other genres of stories. I remember clicking on a story one day and finding out that the main character was black. It made me feel so appreciated and represented as a black female. It is refreshing to be able to read something that represents you as a person, whether that be the color of your skin, your sexuality, religion, or anything else..
What makes my stories diverse?
All my stories are interracial romance, it's what I'm known for on my page on Wattpad. Romance, in general, is my favourite genre and I read it all day, every day! I never get sick and tired of it. When writing interracial romance books over the years, I have learned that many people enjoy reading them and want even more. I think it is very niche in the world of stories and I would love to inspire people to begin creating their own. Of course, for me, it's easier to write from the perspective of a black woman, but I also have to take into consideration that there are characters in my books who are of different ethnicities, nationalities, and sexuality.
It's key for me to do research to make sure I don't offend those who are part of that community. I write my stories for enjoyment for myself and others. All I want is for people to feel included and I try to portray that throughout my books. I want my readers to relate to my characters regardless of who they are.
Why are some of my characters POC?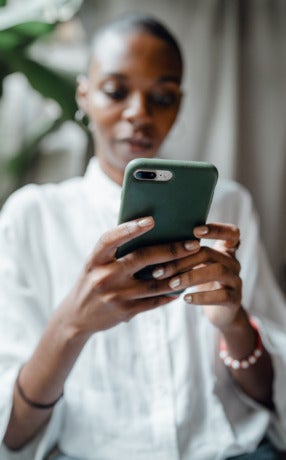 Reading the depiction of a black female character in a book for the first time when I was a teen inspired me to begin writing my very own stories and start my writing journey on Wattpad. It's lovely to see that my readers are all from different cultures and backgrounds. As a mixed-race woman—my family are of Caribbean and English descent—I grew up viewing different sides of cultures. It does make it a bit easier when it comes to writing. As much as I love reading a romance book, it can get quite boring when the main characters are all similar and each book becomes repetitive. For me, it's refreshing to read a book knowing that you can relate to the main character through their looks and their characteristics. It's great when every story is different and comes with an exciting surprise.
So how can you make your story diverse and inclusive?
Always be mindful of who and what you are writing about. Diversity consists of many elements, not just race. It can include:
Sexuality
Ethnicity
Nationality
Setting
Unique backstories
Age
Mentality
Disability
Microaggressions and offensive stereotypes are something you really want to avoid. If you're not confident in writing about a particular topic and are struggling with research, it's best to avoid writing about it so as not to offend anybody who is reading. Alternatively, you can expand your knowledge on diversity through articles, data, images, and videos. Social media in today's age is very useful when it comes to learning about new things. Remember to always be mindful and considerate of what or who you're writing about, and follow Wattpad's safety and security tips.
Express yourself through your writing! Don't be afraid to write your own experiences into your books. That's what makes people become engaged and educated with diversity!
What have I accomplished with writing on Wattpad?
Through the years of writing on Wattpad, I have grown a diverse following.
It's lovely to receive messages from my readers telling me how they appreciate my work and the way it makes them feel represented in the world.
It fills me with so much joy knowing I've made someone happy through my writing.It means the world to me, and I hope I can continue to grow within the app and make even more people out there feel expressed in the world of great stories! Wattpad has helped me to achieve this and I hope many others will be able to do the same.
I know I've still got a lot to learn when it comes to writing, and I'm excited to broaden my knowledge of different types of diversity and include them in my stories in the near future. Don't be afraid to start writing what you love and are passionate about!