Hook your readers with tags and story description (Video)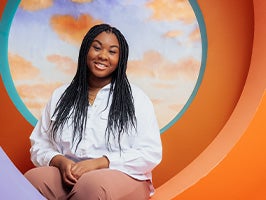 Crafting a captivating story is no small feat, but getting readers to discover and engage with your content is a whole new challenge. In episode 4 of Story School, we explore the power of two essential tools in your Wattpad toolkit: tags and story descriptions.
The significance of story descriptions
Your story description plays a critical role in hooking readers and capturing their attention. With limited time on their hands and plenty of choice on what to read, readers rely on the story description to determine whether a story is worth their investment. Don't overlook it—this is your first opportunity to draw readers in and present your idea by giving them a clear sense of the experience they can expect with your story.
Key components of a compelling story description
Be sure to include these three key components in every story description you write.
Introduce the protagonist: Highlight the central character of your story and make them relatable to your target audience.
Outline the goal: Clearly convey what the protagonist desires or aims to achieve.
Establish the stakes: Highlight the obstacles or challenges that stand in the way of the protagonist's goal
For example, take inspiration from Jessica Cunsolo's popular story, She's With Me, which masterfully incorporates these elements to captivate readers.
"Amelia Collins is in witness protection, starting at a new school in a small town. But when she becomes involved with the most infamous guy at school, she's reminded that she can never truly escape her tragic past."
Completed vs. ongoing story descriptions
When writing story descriptions, it's essential to consider the status of your story—whether it's completed or ongoing.
For completed stories, focus on building excitement around how the story concludes.
For ongoing stories, pique readers' curiosity about how the narrative will unfold over time. Letting readers know that your story is serialized will help with setting appropriate expectations, just like a TV series description that covers a quick premise while leaving room for individual plotlines to develop.
When you create a new story on Wattpad, you can set your Story Status. By default, it will be marked as ongoing. If you have a set posting schedule for your ongoing story, consider including the expected update dates in your story description. This helps readers anticipate when to look forward to new chapters, fostering engagement and loyalty.
Once your story is completed, be sure to mark it as "Complete" to signal to readers that your story has reached its conclusion. On Wattpad, readers will see this "Complete" tag and can also filter for completed status in the search bar.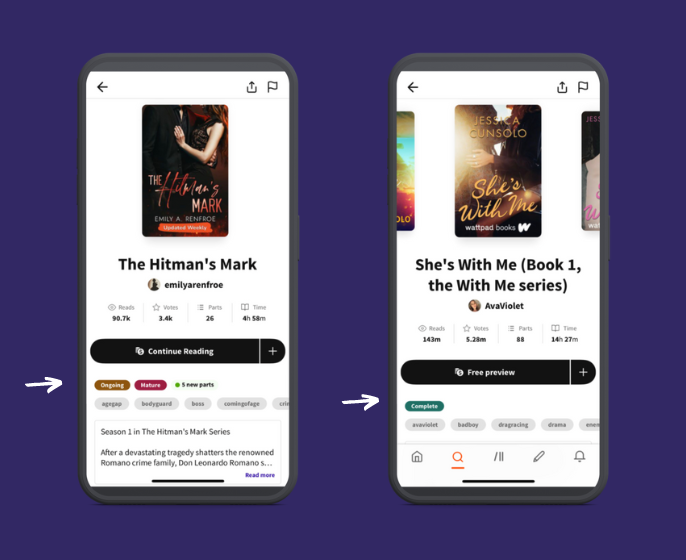 Harnessing the power of tags
Tags are a powerful tool you can use to attract readers who would resonate with your story or find themselves represented in its content. The key is to use accurate and specific tags that cater to your target audience.
Avoid the temptation to use broad, popular tags solely for visibility. Instead, focus on attracting quality readers who will genuinely connect with your story. For instance, if your story touches upon diverse communities, consider using specific tags such as #Black and #POC, or #WLW and #lesbian in addition to the broader #LGBTQ tag. By doing so, you increase the chances of your target audience finding your story easily.
Trigger warnings and content tags
Tags can also serve as trigger warnings if your story contains sensitive topics. While we still recommend including a full content warning, adding relevant trigger warning tags can help readers navigate their reading choices based on their comfort levels.
In the vast world of Wattpad, finding your readers can seem like a daunting task. However, by properly using tags and compelling story descriptions, you can attract readers who will truly appreciate and engage with your stories.
Point of view
Next