Creators are the heartbeat of the content world. In recent years, the creator marketing industry has skyrocketed providing a unique opportunity for passionate individuals to leverage and transform their personal interests into successful careers online. Creators are enterprising folks; there's an immense amount of content strategizing hiding behind every seemingly effortless chapter update announcement.
At Wattpad, we're always seeking innovative avenues to support creators in achieving their ambitions. Here's our definitive guide for Wattpadders looking to take their creator game to the next level:
Define your goals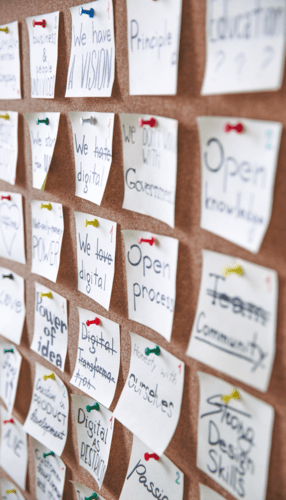 It's a long journey to the top of the creator world. While you may want to start posting right away, it's important to take the time to develop a content strategy (especially if you're looking to make writing your career!).
First off, begin by conducting market research. What existing Wattpad creators have the career you want to secure for yourself? Take a look at what's going on in the creator ecosystem you're looking to integrate into and pinpoint your goals from there.
Speaking of goals—grab a pen and paper and write down exactly where you see your career in 6 months, 1 year, 5 years, and even 10 years. By mapping out your growth targets, you can work backwards and determine what steps you need to take to get where you want to go.
In doing so, you'll likely find yourself thinking a lot about your audience. It's important to nail down exactly what you want people to receive from your posts. What meaning will they derive from your content? Will they receive inspiration? Education? Map out what you envision your fans liking about your online presence. Establishing your goals from the get-go ensures that you understand why you're doing it and remain true to your original intentions. In doing so, you'll connect to your purpose as a creator and be ready to start the next task on your to-do list: Creating your social media plan.
Build a social media strategy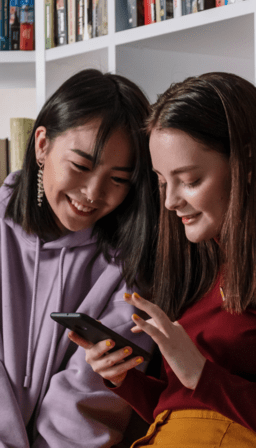 In the creator marketing realm, creators are the employees, social media platforms are the office, and followers are the bosses. So, to rise to the top, you need to show up to work every day and knock your boss's socks off with strategic content tailored just for them.
To begin—build your social media strategy. After conducting your market research, you may have noticed a few themes weaved throughout the feeds of the creators you studied. Here are the keys to building a strong social media strategy, as demonstrated by top Wattpad creators:
Consistency is king: Claim your Wattpad username across all social media platforms to ensure your followers know where to find you.
Define your aesthetic: Ensure your external posts have a consistent visual theme by defining your aesthetic and sticking to it.
Provide value: Always aim to provide value to your followers, whether that be through education, inspiration, or entertainment. They need a reason to stick around, don't they?
No cheating: While the temptation to buy fake followers can be enticing, especially when you're starting out, avoid it. Having fake followers lowers your engagement rate, rendering your posts less likely to show up in your real followers' feeds. Ouch!
Network like a pro
We've all heard the phrase: It's not what you know, it's who you know. This rings especially true in the creator space. Online engagement and relationship building is the cornerstone of every successful creator's career. There are plenty of ways to build your network. In the digital sphere, try reaching out to fellow Wattpad creators you admire and engage with their stories. You never know, they could be looking to collaborate or make friends to attend industry events with! It's great to take online relationships offline from time to time.
On that note, the content creation industry is ripe with in-person networking events to attend. Network as much as possible by keeping your finger on the pulse of industry-related events, like book launches, panel discussions, and writing workshops hosted in your area. PR agencies and brands alike are always looking for fresh, untapped talent to partner with. Do some digging and find out when their next event is or reach out to their creator marketing coordinator on LinkedIn and ask to pick their brain over coffee!
A word to the wise—remember that although your industry connections can be your friends, they're also your colleagues. Consider your reputation by maintaining a level of professionalism at all times, whether you're schmoozing at an industry cocktail hour or talking shop at an intimate dinner meetup with other Wattpadders.
Parting thoughts
At the end of the day, growing your career as a Wattpad creator requires hard work, patience, and good old-fashioned determination. By following these steps to success, you can set yourself up for a long and storied career doing what you love!
Starting your career as a creator? Master these tips on building an audience.